Last Frontier Dive is one of smallest Dive operator in Siquijor island.
But we are most experienced dive shop in San Juan, Siquijor.
Last Frontier Dive offers to you a total diving service during your stay in Siquijor Island.
Fun Dive - Dive having Fun in Siquijor
We have the privilege of being located between two amazing sanctuaries ,Maite and Tubod sanctuaries with very colorful full of life house reef and many turtles living in.
PADI Courses - Learn from Experienced Professionals
Learn how to dive or improve your skills from experienced professionals with a personal attention
Why choose Last Frontier Dive
Choose us for the ultimate diving experience in the Philippines! We're passionately dedicated to sharing our knowledge and love for diving, creating unforgettable underwater adventures.
4,9 / 5 (198 reviews)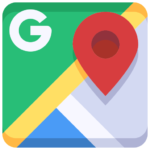 Check what our customers think about us and our service on our reviews
Customized to your preferences, we offer briefings, PADI materials, and personalized teaching in multiple languages for an exceptional diving experience tailored to your needs. Dive in, learn, and explore the underwater world with us!